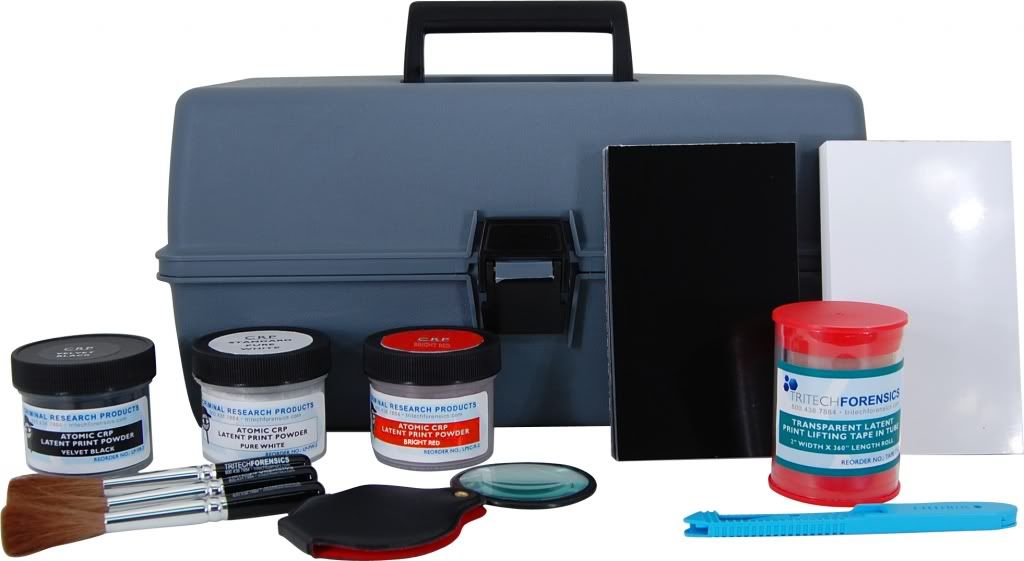 Forensic Pathways offer a large range of Atomic brand latent print powder, considered the finest powders available by leading forensic identification experts throughout the world.
Forensic Pathways' range includes fluorescent and magnetic powders, as well as print collection equipment such as sifting jars, dusters, misters, brushes and a variety of hinged print lifters. In addition, Forensic Pathways offers scene of crime investigation a range of basic and master latent print kits, whilst latent print equipment is also incorporated into our Master Crime Scene, Homicide, and Narcotics Investigation Kits.
Forensic Pathways focuses on bringing the very latest products to aid scene of crime investigation and ensure that CSI, crime scene investigation, continues to benefit from the latest techniques forensic science has to offer globally.
–

Catalogue Includes:
Latent print powders ¦ Fluorescent latent print powders ¦ Magnetic latent print powders ¦ Magnetic Fluorescent latent print powders ¦ Wands, brushes and dusters ¦ Hinged lifters ¦ Lifting tapes ¦ Backing cards ¦ Magnifiers ¦ Wet latent print developer ¦ Chemical developers ¦ Fuming chambers ¦ Latent print kits ¦ Investigation kits